Frequent Rewards Card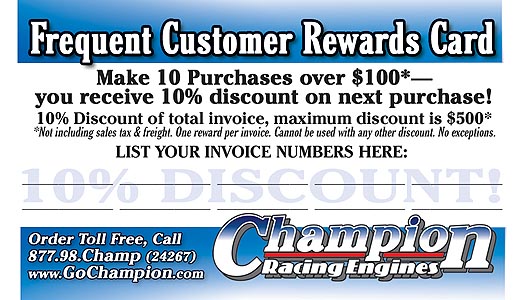 Champion Racing Engines announces their Frequent Customer Rewards Card program. It is free and an easy way to earn a 10% discount. Every customer will receive one with their first order over $100 and all you need to do is make 10 purchases of $100 or more and you will receive a 10% discount on the 11th purchase. Just keep track of your invoice numbers on your card so we can reference them when you turn your card in. Maximum discount is $500 and does not include sales tax or freight.
If you do not have a CRE Rewards card, make your first purchase of $100 or more on our website store or call us at 877-98-CHAMP (24267) and we will get you started today!